James Stanford
 is a digital artist based in Las Vegas who creates digital montages that convey and respond to the potency of the 
mandala
, the traditional Buddhist symbol.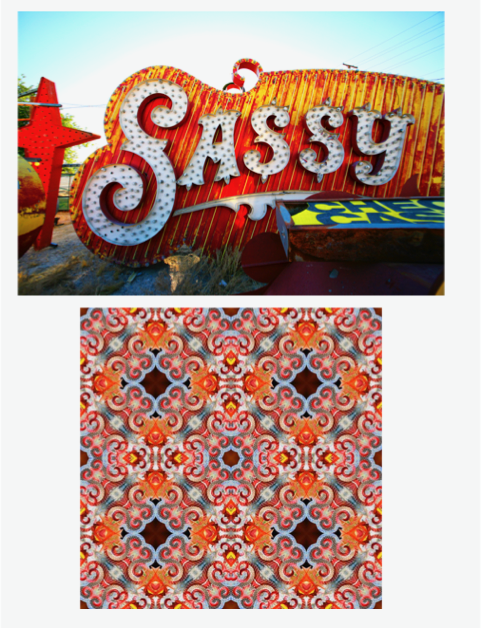 Composed of digital photos of historic Las Vegas neon signage and architectural elements from the 1950s and1960s, and shot in the Mojave Desert, Stanford artfully creates mesmerizing designs using newly developed purpose specific technology. Using digital layering and mirroring of one single image he creates kaleidoscopic works that are rich with the nostalgic architecture and glamour of Las Vegas' heyday. James Stanford was also a pioneer of digital art creation, his design team actually being the first people to ever use a Mac in Las Vegas.
Stanford's new publication, Shimmering Zen is a compilation of 150 of Stanford's works created over the last fifteen years published in a large hardback format and offers an insight into Stanford's creative process and inspiration allied with original images of the signs, and accompanied by nostalgic tales of his Las Vegas life, including being on the set of Viva Las Vegas with Elvis Presley and Anne-Margaret.