Cristina Benzi: After the exhibition, you had last weekend at GlogauAir, what could you tell us about the experience?
Wei Fei: I'm glad that many new friends like my works, which is very important to me. Two months are short and I love Berlin so much.

CB: I think the residence program it's a really good idea. Tell us something you have learned and you will never forget about this experience.
WF: Is important that the artist's own experience if effective in the new environment, Art is for the whole humans but not apart.

CB: I would like that you explain to us the artwork related to your culture and the sun. What has inspired you to do that?
WF: Different regional history and cultures inspired me to think and do it like that.


《东方》Orient
Bent wood .copper foil.stone. 197cmx106cmx104cm / 80in x43.3inx42 in 2017

CB: Tell us how did you get to know the city of Berlin in just two months.
WF: I like the history of all countries, and I learned some history of German before arrived in Berlin.

CB: How did represent the city of Berlin in your last exhibition at GlogauAir?
WF: This time I have made three series include seven pieces of works, which explained this theme from the three aspects that my own, my relationship with the city citizens, and the memory of the city.


《蒂尔加滕》Tiergarten
Use the silver foil copy the bullet marks from the historic buildings in the Tiergarten park of Berlin.
39.5cm x31.7cm x4.2cm /15.6in x12.5in x1.7 in 2017

CB: What are your futures plans, where are you going to do more art?
WF: I want to have more opportunities to go to different regions and countries, so that I can have more effective communications to this world.
CB: As a conclusion I would like you to tell us, why you like to work with sculptures and installation?
WF: In my opinion, sculptures and installations could be used to reflect the material nature of the world and thus achieve the effective communication of the personal spirit.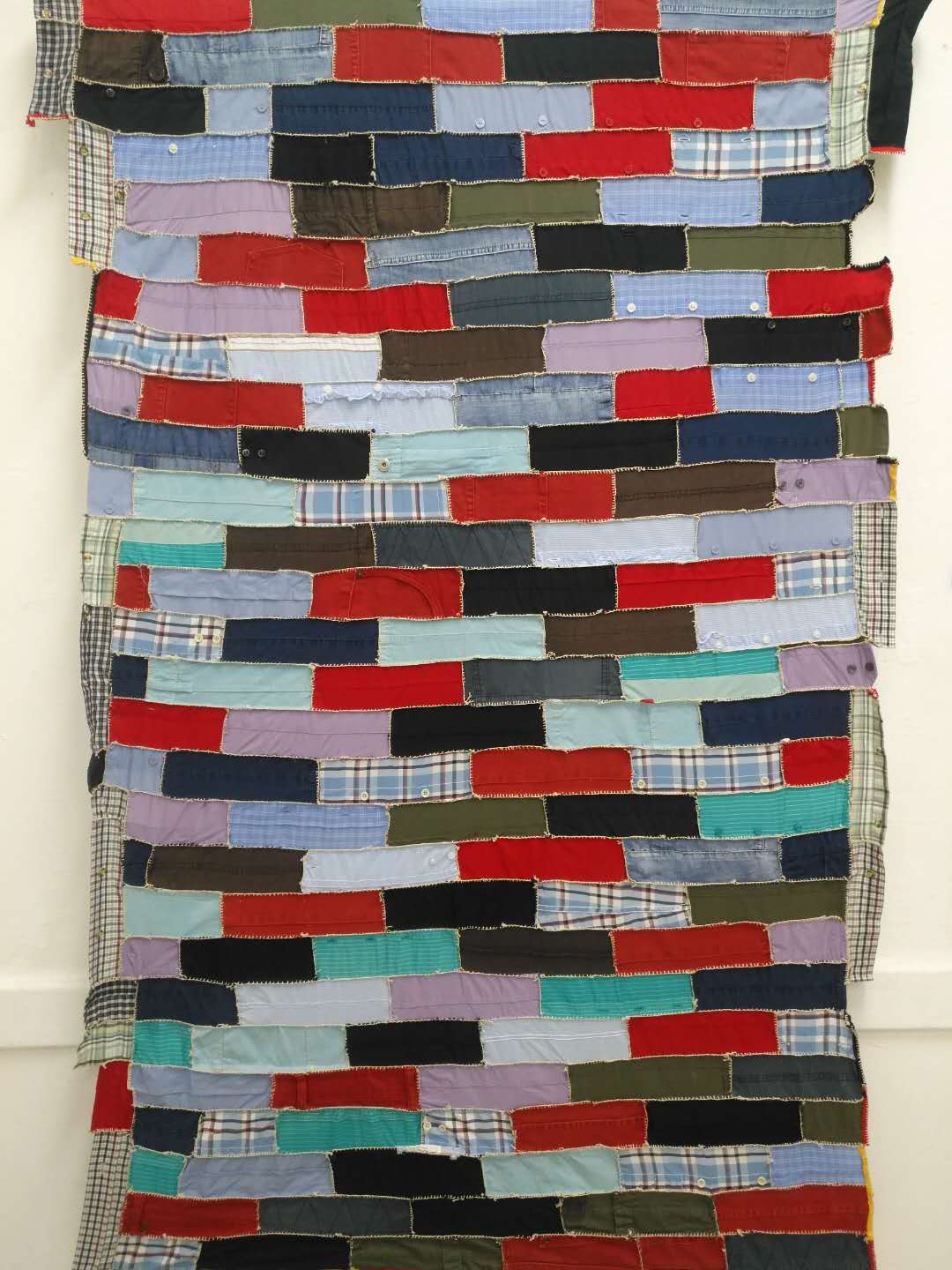 《墙》Wall
Old clothes by the citizens of Berlin. sewing thread
177.2cmx114.5cmx5cm/69.8inx45inx2 in 2017